Optimal Weight Loss Program by Master Certified Wellness Coach, Andrea Caprio
Let Andrea Caprio, highly acclaimed wellness and mental health coach, help you reach your health goals. Find out more about her with her optimal weight loss program below.
Optimal Weight Loss Program
One-On-One VIP Personalized Coaching Program by a Wellness Coach
It is  a personalized 6 month 1-on-1 VIP coaching program teaching healthy eating and lifestyle habits for busy professionals who want to overcome emotional eating and lose weight permanently
If you are wondering if this Optimal Weight Loss Program is for you, let me tell you I've been there too….and I've learned.
Let me show you how you can easily overcome emotional eating, get the cloth size you want, and take control of your health. This practical and personalized coaching program is adapted to your needs and schedule. Positive results are guaranteed!
If you have ZERO self-control and willpower join my 1:1 VIP Optimal Weight Loss Program NOW. You will learn how to adapt your tight schedule to a healthy plan carefully developed to help you meet your health goals (yes, beat cravings and start losing weight! :))
I have a limited amount of space for my VIP coaching program and work only with a few clients at any given time to ensure that there is a good fit. Please apply here, and I will get back to you shortly to find out if this is right for you.
Are you are a busy working professional looking to overcome emotional eating, achieve better work-life balance and lose weight?
Do you want to increase your energy, improve chronic diseases and pain or reduce stress, even though you have no time or motivation?
Have you been dealing with these issues over and over again? Fatigue & sleeping issues
Poor lifestyle and eating habits
Toxins and food intolerance
Eating disorders & emotional eating
Spirituality (Mindfulness & Self-care)
You want to stop overeating… Let's make it happen!
Join my one on one VIP Optimal Weight Loss Program
By joining the program, a qualified wellness and mental health coach will get the motivation and newly-found energy in your life. You will become fitter, be able to work towards and achieve your goals, gain a direction and purpose, you will be happier and feel lighter.
Together we work on diminishing your cravings and improving your relationship with food. I work deeply with my clients and help them to overcome their emotional eating issues which are the root cause of many other health concerns. You will improve your sleep, and you can stop worrying about getting worse. If you think that you have no willpower or no time, I will provide you with done-for-you resources to help you become healthier without spending too much time or effort.
Even if you have no motivation and are an emotional stress eater, we combine our forces to find the root cause of your emotional issues and find better ways that allow you to implement habits where no willpower is needed anymore.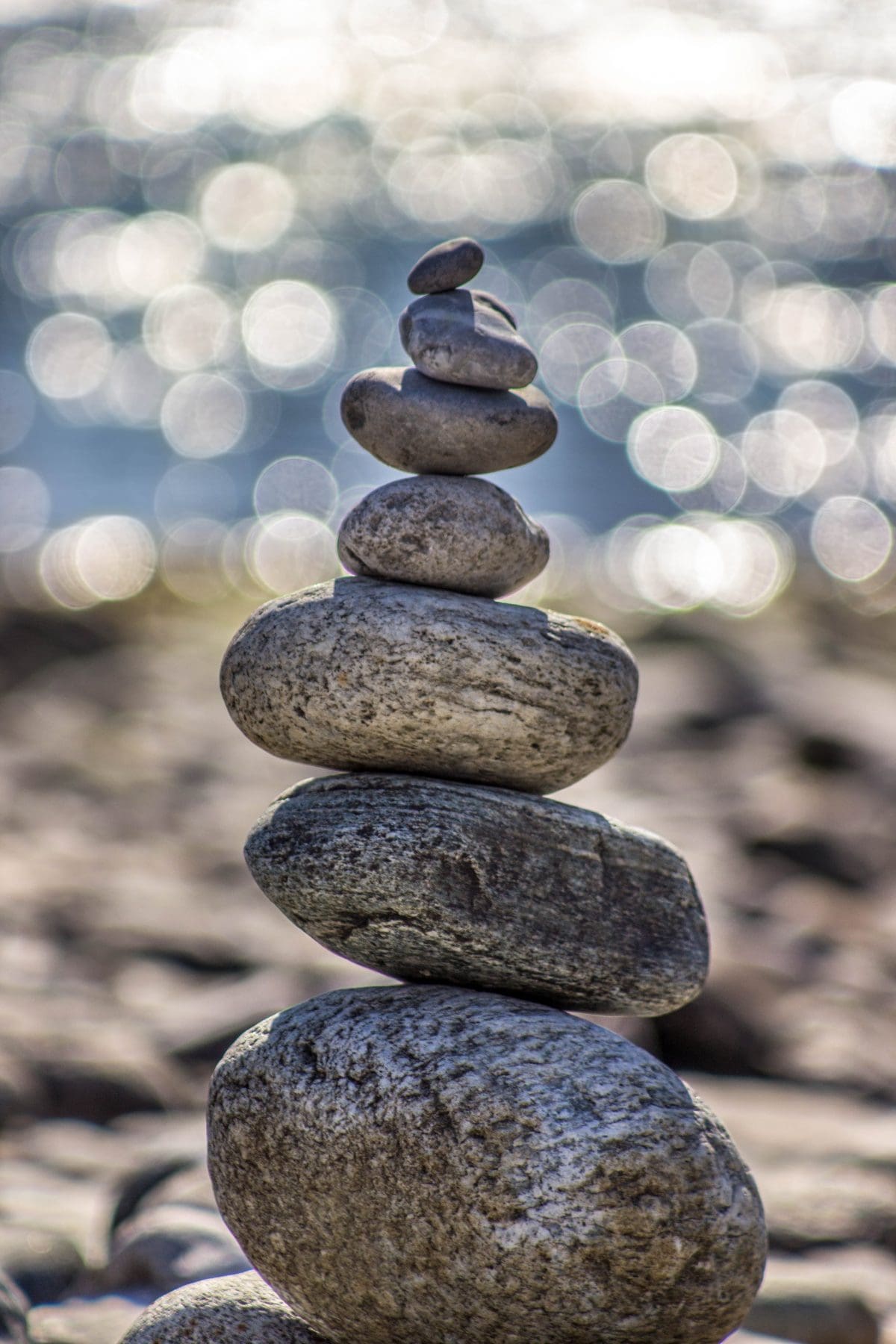 YOU GET THE CONDENSED KNOWLEDGE OF MENTAL HEALTH AND WELLNESS COACHING, PERSONALIZED NUTRITION , INCLUDING MINDFULNESS AND LIFESTYLE
During your Optimal Weight Loss Program VIP journey we develop a personalized protocol and action plan to a sexy, healthy weight.
You will gain awareness about the cause for emotional eating and weight gain (it's not what you think it is).
You will get a clear step by step plan and find the energy to turn around eating habits, weight, and health issues that will help you quickly to keep the pounds off and improve your health, so you feel confident and sexy again.
If you want to eliminate your cravings fast, despite having no time or motivation, you're in the right place!
Implement a personalized step-by-step healthy eating and lifestyle for busy professionals NOW before it's too late.
You deserve to be healthy and free!!
Your dream is perhaps to finally get a better job or have your own company, to make more money or buy your house. You want to work less, travel more, and have more free time to spend with your family and friends. It is possible once you have overcome the blockages to the well-being you deserve and regain control over food!
I've been there too…
I understand how you feel and I'm glad you're here because I know I can help you. How? I have been there myself. I've been stressed all the time due to a really demanding job and own business, having kids, and running a busy life. I developed various digestive issues, extreme fatigue, and no energy, had often migraines, hormonal issues, and just didn't realize that my health was deteriorating. Once I started living a balanced, organized lifestyle and eating the right food, my energy, my health, and my life improved and that's why I want to pass on this knowledge to you. Using my condensed knowledge from studying as a transformational nutrition coach, digestive health and functional nutrition expert, and wellness and mental health coach, I have put together some amazing programs – like the sexy weight program – for you so you can be helped in no time and with minimum effort.
How we work together as a CRAVINGS FREE TEAM in the
Optimal Weight Loss Program
Together we'll explore the root cause of your cravings often rooted in the gut. After thorough analysis, we establish goals to improve your wellbeing adapted to your situation. We develop a step-by-step program to implement healthy eating and lifestyle habits, help you to repair your gut, strengthen your systems, balance your health and well-being, and increase your stamina. This is a process that is achieved through regular coaching where we set goals, you get motivation, are held accountable, we review and improve step-by-step.
During the Optimal Weight Loss Program, you will gain more energy, overall well-being, less stress, and more purpose in your life. You will be able to realize your dreams, improve your career, spend more time with your family and friends, and finally live the life you always wanted.
What you'll get with the one-on-one VIP Optimal Weight Loss Coaching Program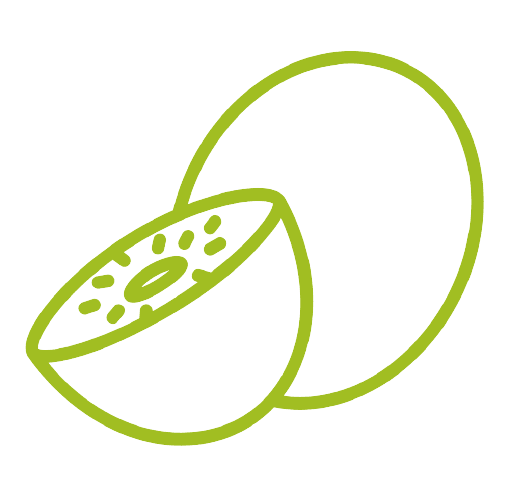 Get super clear on your goals, so you can move quickly to reaching them and sustain your transformation, during those weak moments

Overcome root causes

Find and eliminate the root causes that have prevented you from getting to and keeping the perfect weight in the past (they are not what you may think)

Implement healthier habits

Give you a step-by-step plan to repair your systems and implement healthier habits that is easy to implement, even if you travel or have no will power.

Lose weight and keep it off

Get a done-for-you personalized protocol based on cutting edge science that gives you a plan forward to lose weight quickly and keep it that way. This includes and holistic weight loss plan and maintenance that you can keep for the rest of your life.

Learn healthy skills for keeps

Learn and improve all the skills needed, no matter if you want to do meal planning, implement mindfulness, manage stress, organize your life or business, overcome trauma and limiting beliefs and so much more. Get handy done-for-you lists, workbooks, and resources for you to use during and after our sessions.

Make it easier to succeed

Understand how to get the best "health-promoting" environment so you remove the temptations and enforce good habits without willpower and cravings. This will make your weight loss journey so much easier

Stay on track

Fears, Limiting beliefs and our mindset is our worst enemy. We will deep dive into what prevented you from succeeding in the past and give you ways to stay on track, no matter what your goals
Here are the details of my 6-month Optimal Weight Loss Program where we work on achieving exactly those goals, and
Using my proven process, we:
1. Clarify Your Goals
2. Strategize Your Actions
3. Upgrade Your Skills
4. Optimize Your Environment
5. Master Your Psychology
This personalized Optimal Weight Loss Program contains an in-depth assessment of your past and current health and personal history, resulting in comprehensive personalized nutrition and lifestyle protocol with 1 double session, 12 implementation sessions, 1 double Transformational trauma technique session, weekly Q&A sessions/emails, resources, and unlimited email/chat support.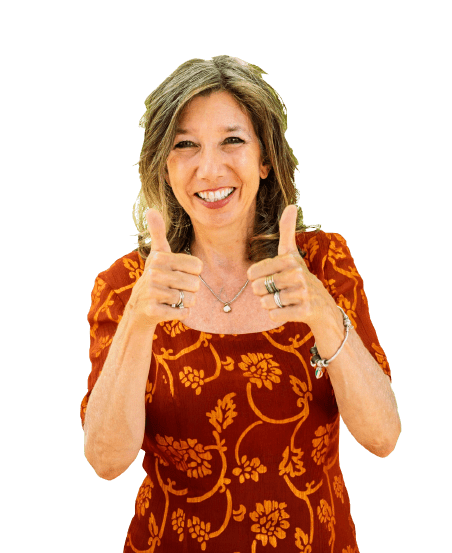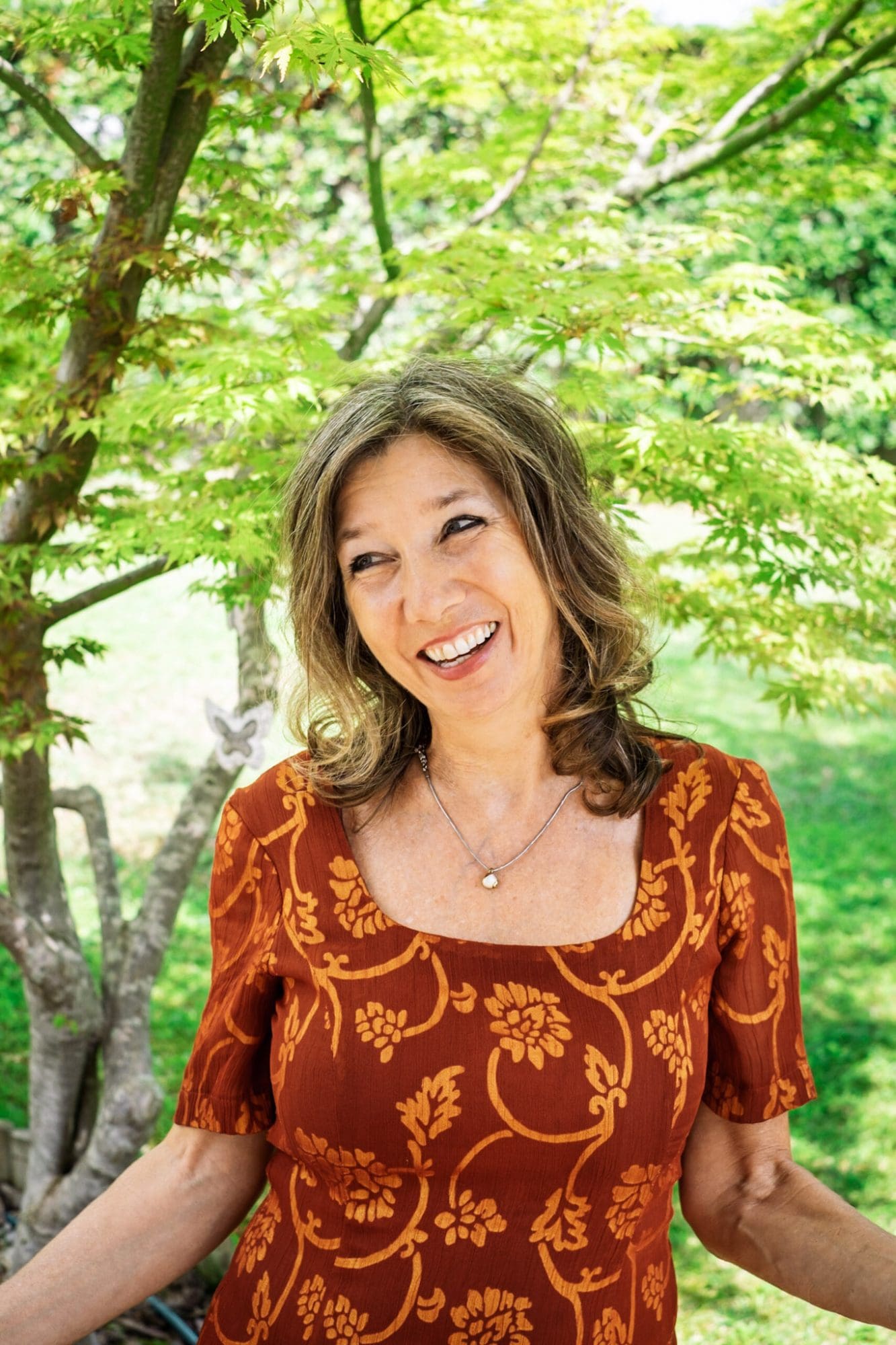 What could this mean for you?
You finally

 

stop overeating!

 

No more cravings for you.
You get incredibly

 

productive,

 

energetic,

 

and

 

active, no more brain fog, sleepless nights, and constant fatigue
Achieve your

 

goals

 

and become better organized in your work and life
You finally feel

 

free of guilt and shame

 

(or other emotions preventing you from reaching your full potential)
You

 

drop weight

 

as a byproduct of finally healing your gut or having found the food or toxins that harmed you
You achieve a

 

work-life balance

 

and are enjoying your job, ready to climb up the career ladder
"I haven't felt this healthy in YEARS "
"I am filled with energy, excitement and love – focusing on doing as much good as I can in the world."
-Lynn
"It's really transformational!"
"I understood the impact of small changes ang growing them to habits"
-Kamini
"I no longer turn to food to fill the void or to fill the negative emotions that sometimes come to the surface."
-Patricia
"It's so wonderful to have access to your expertise, and to feel heard and understood. You've provided solutions as needed, that are specific for me, which is quite comforting. I don't feel alone in this huge undertaking."
-Lori
"Cravings are a thing of the past and you gain full control of your life and body. There are no limitations to what this could mean for you."
– ANDREA CAPRIO –
I'm Andrea Caprio
Master Transformational Nutrition Coach
After years of struggling with health issues from too much stress and unhealthy eating, I finally found a better way to overcome cravings and uncontrolled eating habits. Now I want to help you meet your health goals and live the life you deserve.
I'm an Emotional Eating Expert, and Master Certified Transformational Nutrition Coach, and I'm here to help business professionals to take their power back from overeating with my proven tools and lifestyle hacks!
Find out more about my Optimal Weight Loss Program!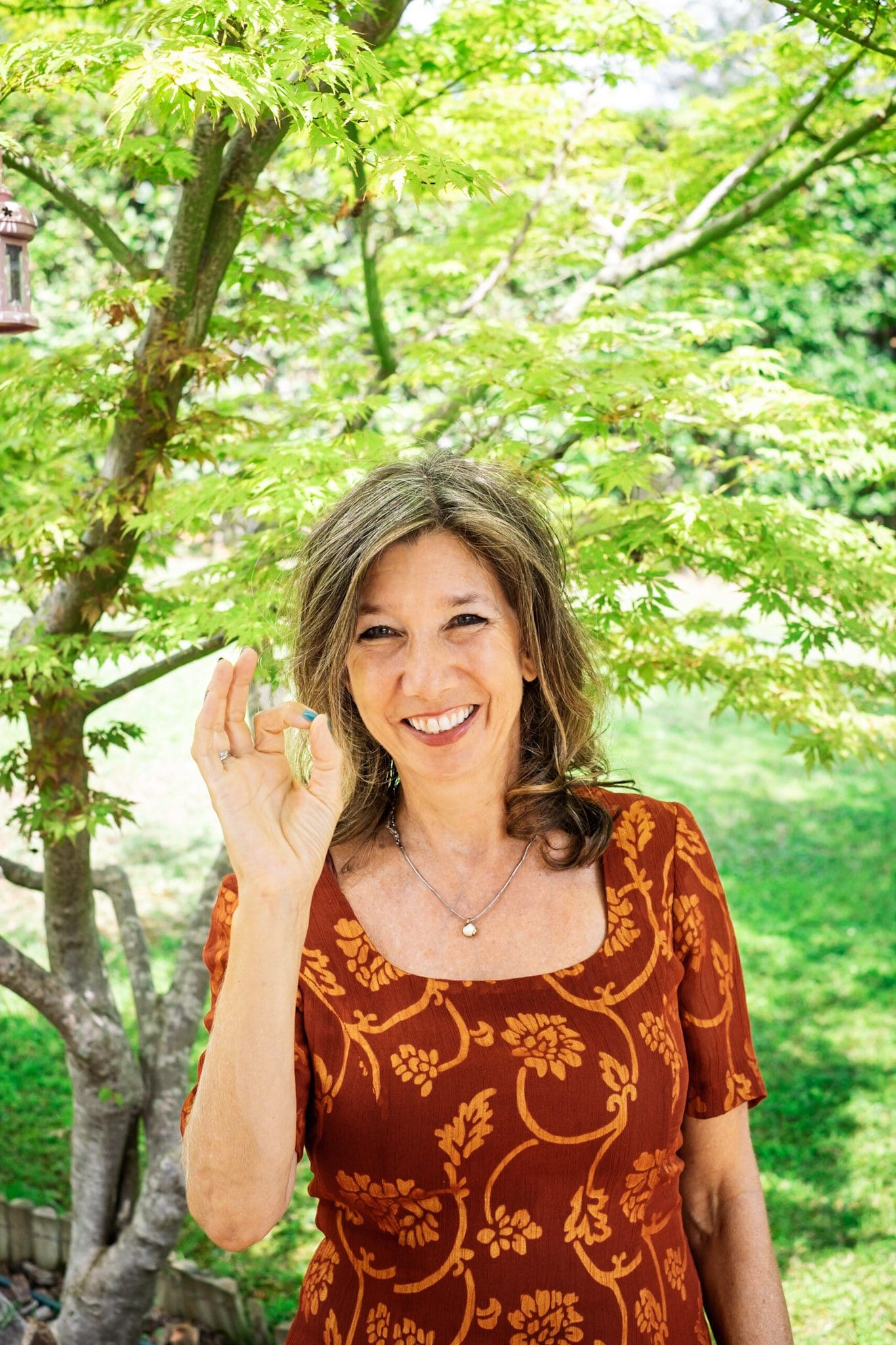 I

have a

 

limited amount of space for my VIP Optimal Weight Loss coaching program

 

and work only with a few clients at any given time to ensure that there is a good fit, I can help you so you can get the best benefit. Please apply here and I will get back to you shortly with the next steps.