End Emotional Eating Forever Group Coaching Program
Learn How to Stop Binge Eating!
Join the Group Coaching Program To Lose Weight, Gain Confidence, and Get More Energy!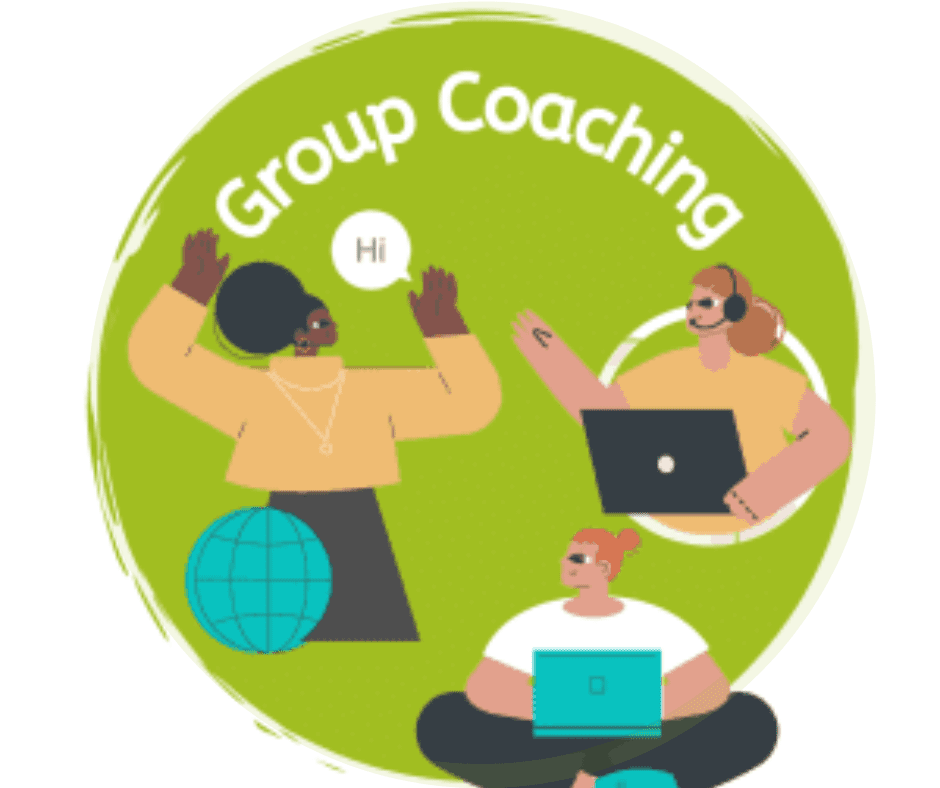 Y

our drawer is filled with cookies and chocolate that you secretly eat when too stressed…
Coming home after a loooooong day, you head to the freezer to find joy in the ice cream tub.
 You are so exhausted, a big bowl of chips in front of TV is your regular dinner.
 You feel overwhelmed by too much work and only find relief when eating.
You wonder every day, how to stop binge eating…
If this is you read on…
As a successful woman, you know all too well the pressures of life, which can often lead to stress and overwhelm, triggering those cravings and emotional stress-eating habits.
This harmful cycle of over-indulging can result in weight gain, anxiety, fatigue, decreased productivity, and a host of chronic health problems – I've experienced it firsthand.
You may have noticed that the more overwhelmed you feel, the stronger those cravings become, creating a vicious cycle of overeating, filled with shame and guilt.
This pattern not only impacts your personal life but also affects your business and overall well-being.
Have you tried various diets in the past, only to find yourself failing and feeling powerless over time?
Perhaps you've sought medical advice, only to be told that nothing seems physically wrong, leaving you with that lingering feeling that something deeper is amiss.
Often, the so-called "diets" offered out there overlook the importance of emotional health and spirituality, leading to unsustainable results.
Moreover, many health care providers neglect to address root causes like gut health or hormonal imbalances.
Recognizing that emotional stress-eating is a common issue among my clients, I've developed effective tools and simple techniques to help break free from this pattern holistically.
So, if you're looking to stop binge eating, I'm here to provide the support and guidance you need to transform your relationship with food and find lasting balance in your life.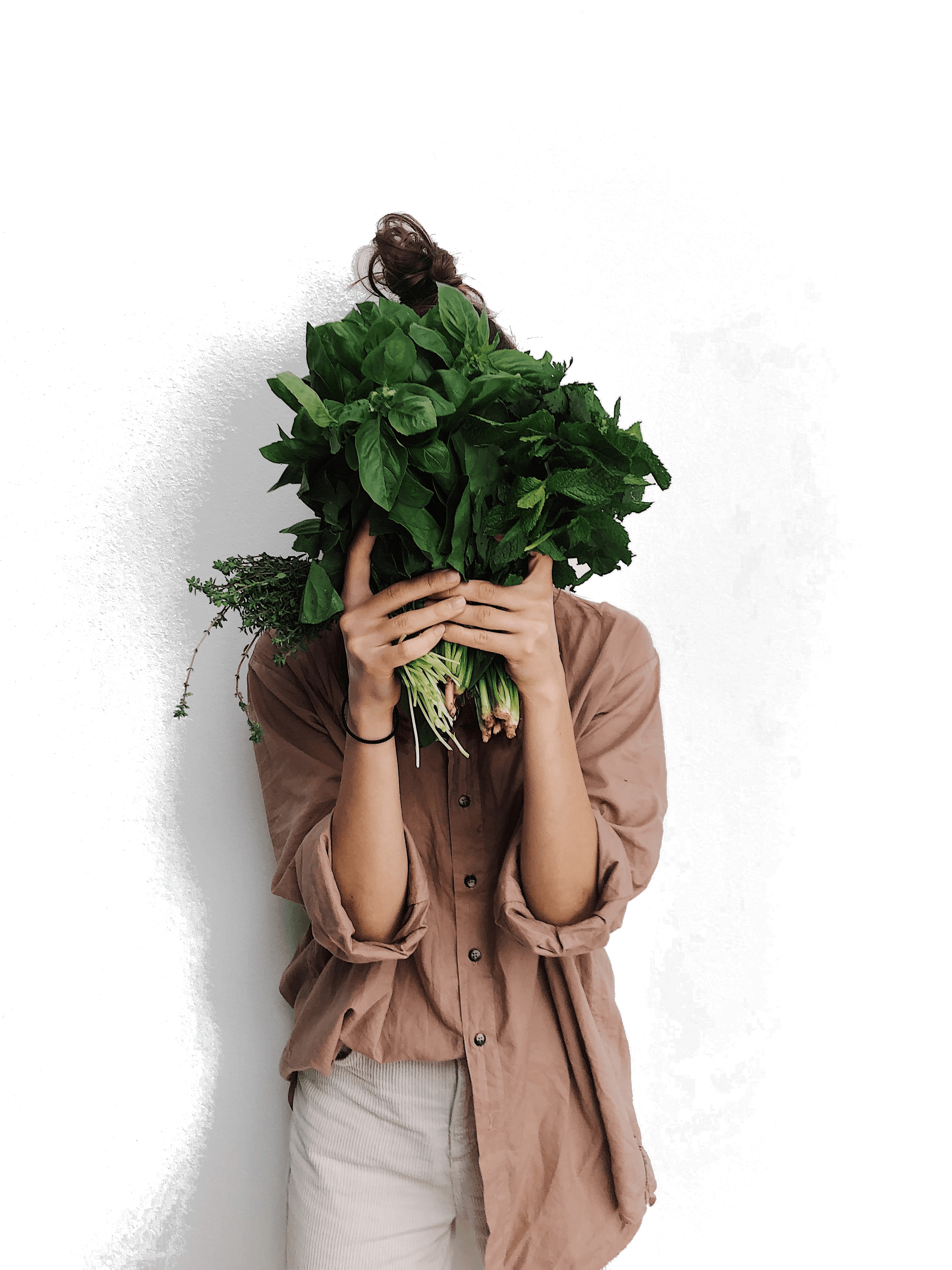 As a result, I witnessed improvement in all of them… no matter if they wanted to stop binge eating and lose weight, improve chronic diseases, or overcome emotional issues and fatigue.
Most of my clients see their first improvements after only a few weeks of working with me and it gets better and better.
"You deserve to be happy, it's your birthright!"
End Emotional Eating Forever with P.O.W.E.R
A Group Coaching Program that helps overwhelmed women to learn how to stop binge eating or emotional stress eating, so they can finally reclaim their full power to shine….
This is why as a holistic nutritionist for weight loss, I created something special for you.
Get a sneak peek at the Group Coaching Program!!
Register for the END EMOTIONAL EATING – GROUP COACHING PROGRAM now! (Limited slots)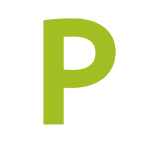 Master stress management, boost productivity, and achieve work-life balance. Stop binge eating to prioritize meaningful connections over stress eating at night.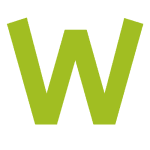 Be part of a supportive community of women empowering each other. Embrace lasting habits with accountability and motivation to succeed in work and life. Stop binge eating for a healthier you.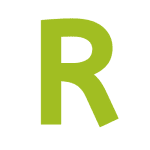 Unearth your true purpose and passions, freeing yourself from food's grip. Embrace self-care, spiritual and emotional well-being for lasting transformation. Stop binge eating and find lasting fulfillment.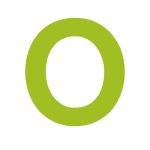 Unearth the elements for total well-being.
Learn about nourishing foods and lifestyle habits that boost energy, reduce stress and anxiety, eliminate cravings, and support fat loss. This valuable knowledge is conveniently packaged in easy-to-implement, ready-to-use information. Plus, don't forget to stop binge eating and embrace a healthier relationship with food for lasting results.
Gain insights into and tackle the potential underlying reasons behind cravings, including emotional trauma, digestive problems, hormonal imbalances, chronic inflammation, food sensitivities, toxins, stress, diet, and lifestyle factors. This understanding will pave the way for lasting healing and, most importantly, stop binge eating, leading to a healthier and balanced life.
If any of these applies, this program developed by a
holistic health practitioner,

is for you
Binge eat often

Crave sweet or salty foods

Feel overwhelmed and anxious

Wonder all the time how to stop binge eating

Are constantly stressed

Are overweight or obes

Have a chronic health issue

Experience mood swings and anxiety

Are tired and without energy

Have low productivity and work performance

Feel out of control

Experience shame or guilt around eating

Lack confidence
Stop Binge Eating!
Join my End Emotional Eating – Group Coaching Program!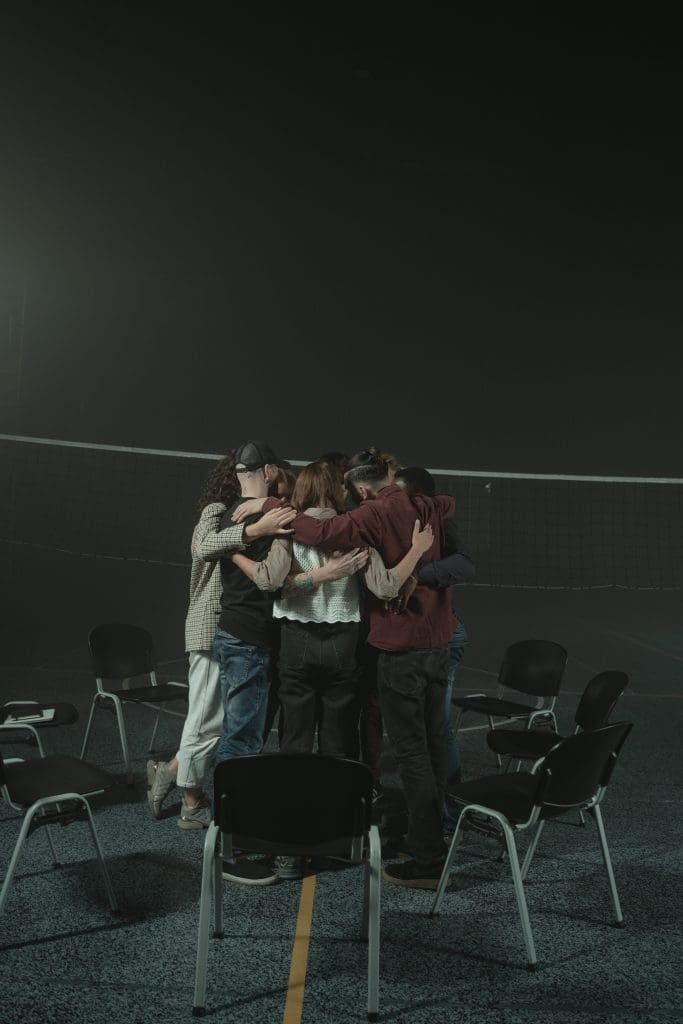 Here are just some of the results you may expect from the program:
Stop binge eating
Diminished cravings
Weight loss
Less stressed
Less bloating and digestive issues
Hormone balancing
Less mood swings and anxiety
Better sleep
More energy, less fatigue
Less pain
Improvement of chronic diseases
Better immune system
Happy Life
Be inspired with their success stories
I loved the group program, getting together with other people from all over the world helped me feel connected and supported. I would highly recommend this program
It has also been a great opportunity to connect with women around the country in order to support each other throughout this journey. 
Since the beginning my weight was 152. I am 146 today. 🙂 I am excited. I have not seen 145 in about 6 years.. so close! then to continue. I'm finding it easier to pass on sweets now too!
The Group Coaching Program
Here are the details of my Group Coaching Program.
The Group Coaching Program
WHAT YOU WILL GET:
Monthly group coaching sessions (1 Hr) led by

holistic health practitioner and nutritionist for weight loss
Each group member will be coached on nutrition, eating, lifestyle, habits, emotional, stress management, psychology, spirituality, addressing physical and emotional root causes,how to stop binge eating and so much more.
Get relevant resources: workbooks, lists for you to learn how to stop binge eating, step by step guides, recipes, meal plans, etc. to support your best
Q&A, sharing experience, asking questions, learning from others, getting support, 1:1 hot seat
Accountability, goal setting, celebrating wins, and much more
Join via zoom or phone (even in your car) or watch the recording
(Valued at $297/month)
Access to my full  "Effortless weight loss" program (E-learning)
Every 2 weeks we release a full program module with videos covering different health topics helping you to improve your eating habits, repair different systems, learn mindfulness, improve sleep, stop binge eating, stress management, weight loss habits, overcoming cravings, meal planning, recipes, lifestyle habits and so much more.
The video and various resources (worksheets, done for your lists, recipes, meal plans, etc.) can be accessed on my online platform.
Additionally, you will get tasks to follow or workbooks to fill in to stay on track in-between to help you stop binge eating.
You can access it at any time on your PC or phone app.
(Valued at $ 297/month)
Monthly 1:1 Q&A sessions (15 min)
Join our monthly Q&A sessions, get some extra accountability, get your questions answered, coaching support and anything you need help with. This is priceless!
(Valued at $267 per month)
SPECIAL BONUS
Monthly Q&A call – Meal Prep and Exercise (30 min each)
A special Q&A session where you can get inspiration and your questions answered around meal prep, meal panning, recipes and more
Alternatively, get motivation, a simple schedule and ask your questions about how to incorporate the best simple movements into your busy day.
(Valued at $ 197/month)
Unlimited digital habit and accountability coaching
Daily and weekly check-ins on our dedicated digital coaching platform (access on your phone app or PC) to get chat-based support, accountability, track your food and get personalized feedback (this alone is worth the investment), motivation, and your questions answered in-between each session. This is also super helpful for implementing new habits 
(value $ 197/month)
10-day transformational reset diet (detox)
A stand-alone program that includes done-for-you guide, meal plan, recipes and so much more
(Value $197)
Personalized meal plan 
Choose from over 20 personalized meal and lifestyle plans to help you support your health goals
​(Value $97)
Optional add ons for extra care at special rates:
VIP 1:1 coaching sessions

Supplements
Curious about How My Group Coaching Program can help you learn how to stop binge eating? Book a complimentary Food Freedom consultation with a holistic health practitioner and nutritionist for weight loss.
Recognize the root causes 

This is where we put our Sherlock Holmes hat on to help you find out what has been causing your cravings, health, or weight issues. By using a thorough process with a health assessment, we are able to dig deeper instead of just applying yet another band-aid. Understanding which areas to focus on and how your health issues are related to each other helps to solve the puzzle and stop binge eating for good.

Reset the body's healing abilities

Often the body is blocked, unable to heal. During years of unhealthy eating, the liver can get sluggish, environmental and other toxins can accumulate and prevent the body from detoxifying naturally. This is what can cause a weight loss plateau or other health issues that seem not to improve no matter what you have tried. Helping you to reset the body and help you to stop binge eating and untangle other longstanding health issues.

Repair the root causes

Get a done-for-you personalized protocol developped by holistic health practitioner nutritionist for weight loss, based on cutting-edge science that gives you a plan to lose weight quickly, stop binge eating, and keep it that way. This includes a holistic weight loss plan and maintenance that you can maintain for the rest of your life. By addressing the root causes that have prevented you from reaching your goals, slowly the body can heal. Eventually, the body gets to its ideal weight, cravings diminish, and wellbeing sets in.

Relearn healthy habits 

Get a step-by-step plan to help you to implement healthier habits and stop binge eating through accountability. Understand how to get the best "health-promoting" environment so you remove the temptations and enforce good habits without willpower and cravings. This will make your weight-loss journey so much easier. Getting support from your peers helps to get there. Learn and improve all the skills needed to stop binge eating, no matter if you want to do meal planning, implement mindfulness, manage stress, organize your life or business, overcome trauma and limiting beliefs and so much more. Get handy done-for-you lists, workbooks, and resources for you to use during and after our session.

Fears, Limiting beliefs and our mindset is our worst enemy. We will deep dive into what prevented you from succeeding in the past and give you ways to stay on track, no matter what your goals. Working together within a group of like-minded we are able to motivate each other to stop binge eating and achieve so much more.
Each session is different and highly personalized by our holistic health practitioner and nutritionist for weight loss to the needs of each participant
This is just a small selection of themes that will be discussed during our coaching sessions and resources (guides, hand outs, workbooks, done for you lists, videos etc.) you will receive each month. The sessions are highly personalized and will be adapted to the needs and dynamic of the group.
Visualization techniques to stop cravings

Get rid of toxins

Food intolerance and their role in emotional eating

Get rid of sugar without missing it

Implement healthy habits

Healthy coping strategies for stress and anxiety

Improve sleep techniques

Meditation for mental wellness

Tips to reduce worry

Which supplements for cravings and depression

Lifestyle habits for better stress management

Create the life you want
Cravings handout

Shadow workbook

Overcome social eating

Dive into food addictions

Best foods for energy

Mealplan to diminish cravings

Food and Mood 101

Roots of emotional eating

Triggers and how to overcome them

Emotional eating EFT tapping

All about neurotransmitters and hormones

Recipes for healthy snacks

Food journal

Stress assessment

And so much more
I'm Andrea Caprio
Master Transformational Nutrition Coach
After years of struggling with health issues from too much stress and unhealthy eating, I finally found a better way to overcome cravings and uncontrolled eating habits. Now I want to help you meet your health goals and live the life you deserve.
I'm an Emotional Eating Expert, and Master Certified Transformational Nutrition Coach, holistic health practitioner  nutritionist for weight loss and I'm here to help business professionals to take their power back from overeating with my proven tools and lifestyle hacks!
Find out more about my End Emotional Eating – Group Coaching Program!
"Cravings are a thing of the past and you gain full control of your life and body.

 

There are no limitations to what this could mean for you."
6 Month End Emotional Eating – Group Coaching Program
Limited Space
This group coaching program is by invitation only to ensure it fits your goals and you fit the group to ensure everyones' benefit. The amount of people is limited and should the quota be reached, you will be added to our waitlist for future programs. Acceptance is only AFTER our selection process has been completed successfully. Should you not be accepted the amount will be refunded fully.
This is a 6-month program and only for those who are fully committed to a long-term health journey.
What You Get:
1 monthly group coaching session (Valued at $297/month)
Bi-weekly modules + videos (Valued at: $ 197/month)
Unlimited digital habits and accountability coaching (Valued at $197 per month)
Resources (Valued at: $50 per month)
Continuous support (Valued at: $ 49/month)
Bonus:
Monthly 15 minutes 1:1 session (Value $200)
Monthly 15 minutes 1:1 session (Value $200)
Monthly Q&A call – Meal Prep and Planning (30 min) (Valued at $197/month)
10 day transformational reset diet  (Value $97)
Personalized meal & lifestyle plan of your choice (Valued at $97)
Additionally
Discounts on high-quality supplements and other products
Occasional interviews and workshops (Value: unlimited)
Total Value: $7122
Upfront Investment of $2497
Monthly Installments of only $497/month
The payment plan is due for the full 6 months! 
100% Privacy. We Will Never Spam You!
I lost a total of 15 pounds and feel so much better, look much better, and most of all achieved optimal health
"My experience with Andrea Caprio was excellent. She motivated me to take action. When I started, I knew I had to do something to change the lack of energy, lack of stamina and the overall good feeling of well being that I lacked in life. She provided me with a balanced diet. She guided me through a tough six week body cleanse that I thought for sure was impossible to achieve. I lost a total of 15 pounds and feel much better, look much better, and most of all achieved optimal health. Each person can do it as well with dedication, direction from Andrea, and by taking one day at a time. I love my new way of life and nutrition and you will also. What are you waiting for!"
"I haven't felt this healthy in YEARS ", "I am filled with energy, excitement and love – focusing on doing as much good as I can in the world."
I have lost 30 pounds and am 5 pounds away from a normal BMI. I continue my healthy food, movement and mindfulness habits. I did need to start high blood pressure medicine. I am the lowest dose and have a normal BP now. I have started accupuncture (because this helped with weight and BP in the past). I can't thank you enough for all that you did for me.